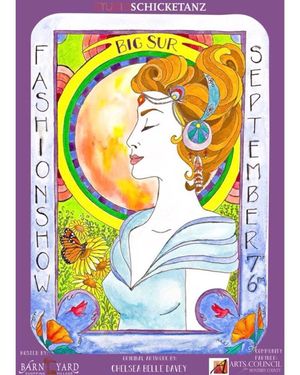 I was thrilled to be a part of the 2018 Big Sur Fashion Show this year, even though I couldn't physically be there in person (which killed me!--since my wife, the fabulous Beverly Van Pelt, is this year's Creative Director!) I was tasked with "dealing with the music"--which in this case meant manipulating all the music to the following specs:
Cut to two minutes
Compressed for consistent volume across all tracks (sourced YouTube, CDs, MP3s, .m4u, etc.)
Editing multiple songs together into single tracks, per designers' requests
Editing different parts of the same song into a different order to better fit the runway performance
Sweetening with additional bass, additional instrumentation, additional sound effects
EQ for consistent clarity
And then best of all, since Beverly was also a designer (and model!), she requested that I create an original track of music just for her performance, which I gladly did (within 24 hours of the request!).
You can see many of the videos (with music) online at https://www.facebook.com/bigsurfashionshow/ ; and additional information about the event itself can be found at: http://www.bigsurfashionshow.org/